It's Valentine's Day and my final day of printables. Did you follow along for all 26 days A to Z? Whew!

Today is the Letter Z.

Z is for Zebras.
On our trip to Tanzania a few years back, we all fell in love with the zebras. They seemed to show up everywhere. Their one-of-a-kind stripes are striking and they really are beautiful animals! We found ourselves just staring at them, wondering how they could be wild animals--each with their own personalized set of stripes...incredible!

Today, I've rounded up a bunch of Zebra Valentine Printables for you.
*Note: If you see the $ symbol, that means they are cards to be purchased and many can be personalized.
Let's start our round up with a printable I made last year. Add any zebra treat or a package of animal crackers.
Zoo Printable Valentines by Michelle Paige Blogs
Printable Zebra Valentines by The Shy Socialites $
Craft up your own paper zebra with hearts and scraps.
Heart Zebras by Crafty Morning
Valentine Zebra by Kudzu Monster via Etsy $
Zebra Printable Treat Topper by Love From the Oven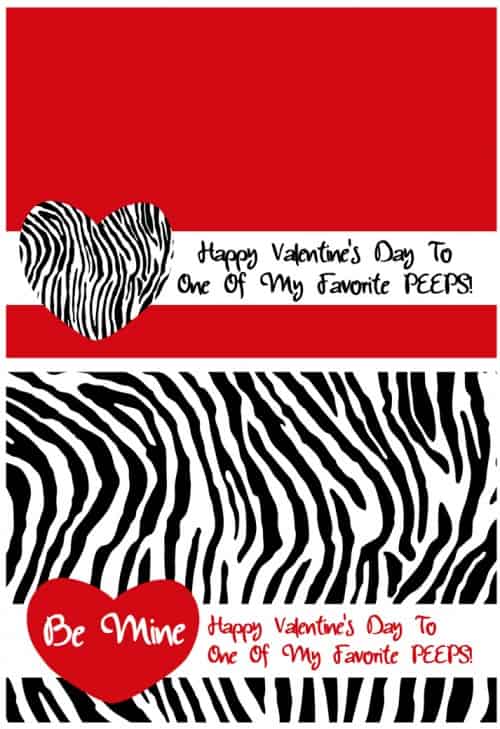 Zebra Valentine by Liz B's Stationary Shop via Etsy $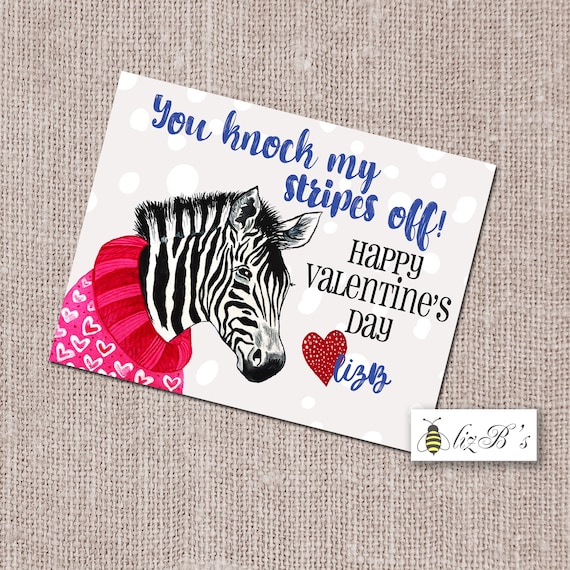 This is a free printable, but you would need to copy it to your computer and resize it to your needs.
Dreamworks Printable Valentines by SkGaleana
If you've enjoyed this Valentine post, please follow me on
Facebook
and
Instagram
for even more fun.
Looking for more Valentine ideas?
Want to see my other valentine collections, round ups and free printables?
Click here.
Hundreds of valentine ideas in an A to Z library.
Here's just a sample: