Welcome to my A to Z Valentines. Today is the Letter J.
J is for Jaws...well, actually sharks.
(I'm in charge--so I'm making my own rules here. I already have a 'Letter S' Valentine planned, so just go with it.)
There are so many amazing Jaws/Sharks party supplies, props, snacks, printables, etc. etc. that I'm wondering why I have never had a shark party? Maybe that needs to be my next party theme?
Take a look at this fun 'Jaw-some' Valentine Party from Just Add Confetti.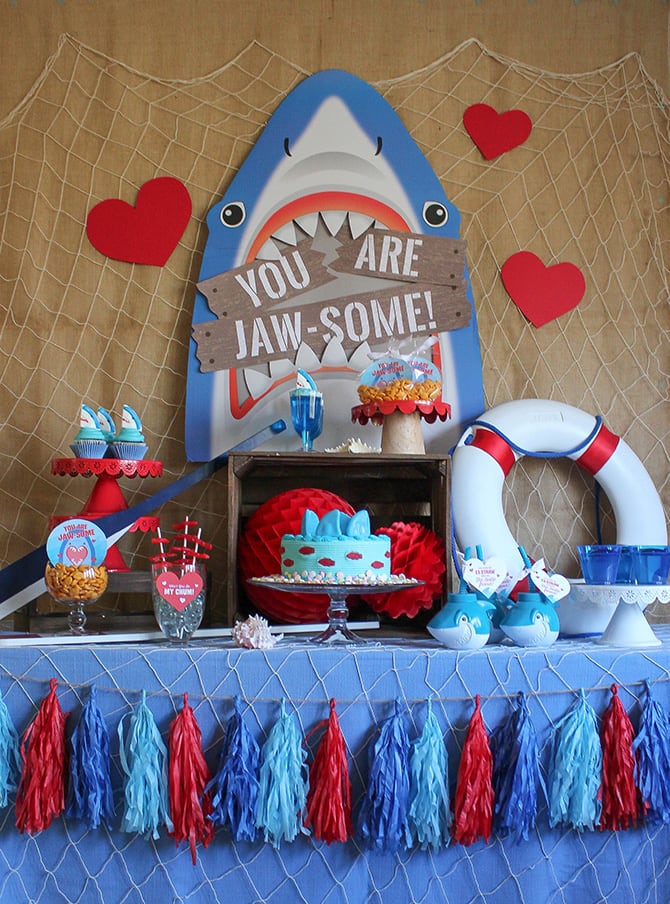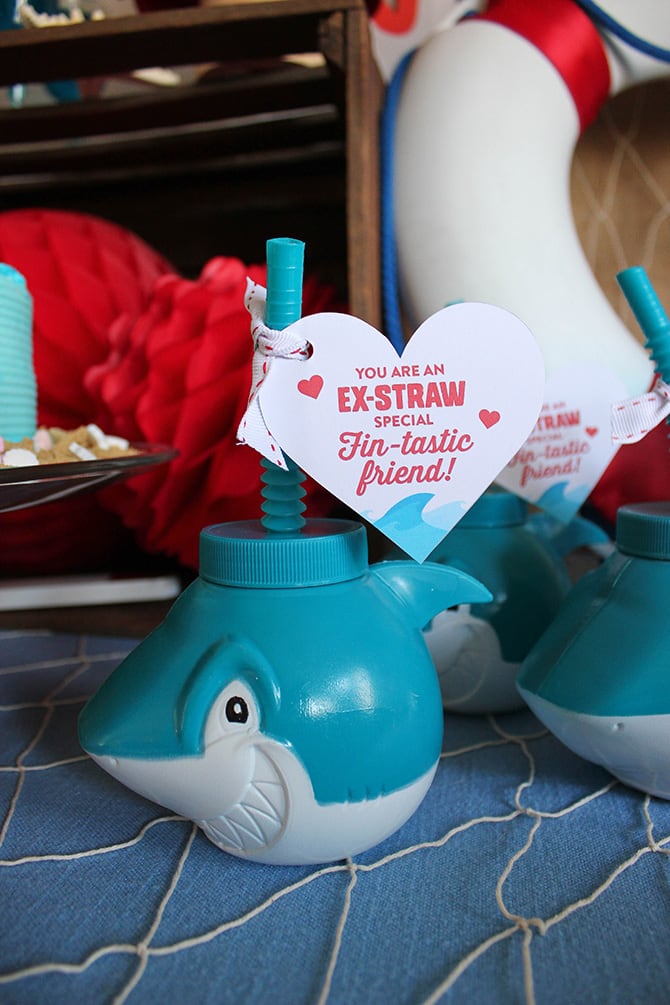 And check out these shark/jaws valentine ideas:
Love the Day-- Valentine Printables
Happiness Is Homemade-- Baby Shark Valentine Printables
Hey Let's Make Stuff-- Shark Printable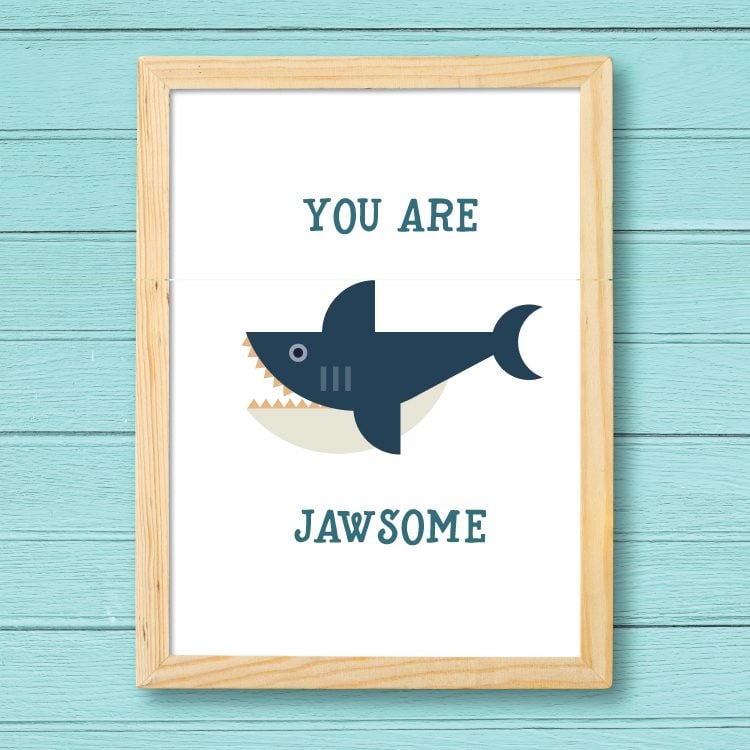 The Creative Copycat-- Shark Printable Valentines
Parents Magazine-- Shark Valentines
Valentine Splash Printables
Looking for more Valentine ideas?
Want to see my other collections, round ups and free printables?
Click here.
Hundreds of valentine ideas in an A to Z library.
Here's just a sample: