Welcome to my A to Z Valentines. Today is the Letter H.
H is for Hugs. Hug valentines are the sweetest!
Last fall I made the college girls 'bear themed' care packages.
Click here to see all the bear puns.
One of those bear tags was a 'bear hug' tag attached to a little fluffly bear...this was a huge hit!
This bear hugs tag can be used for Valentine's Day or any occasion--(it doesn't say Valentine's Day on it). Attach it to a fluffy bear or a bag of gummy bears. You could even staple it to a small bag of Teddy Grahams and Hugs Candies.
I printed my tags on kraft cardstock, but you could use colored paper as well.
Click here to print your own.
Here's some more Hug Valentine ideas for you.
Lia Griffith-- Animal Valentine Huggers
Cuddles and Chaos-- Bear Hugs Valentines
Kenarry--Sending a Long Distance Hug
Random Overload-- Science Pun for the Day
The Momma Loves- You've Been Hugged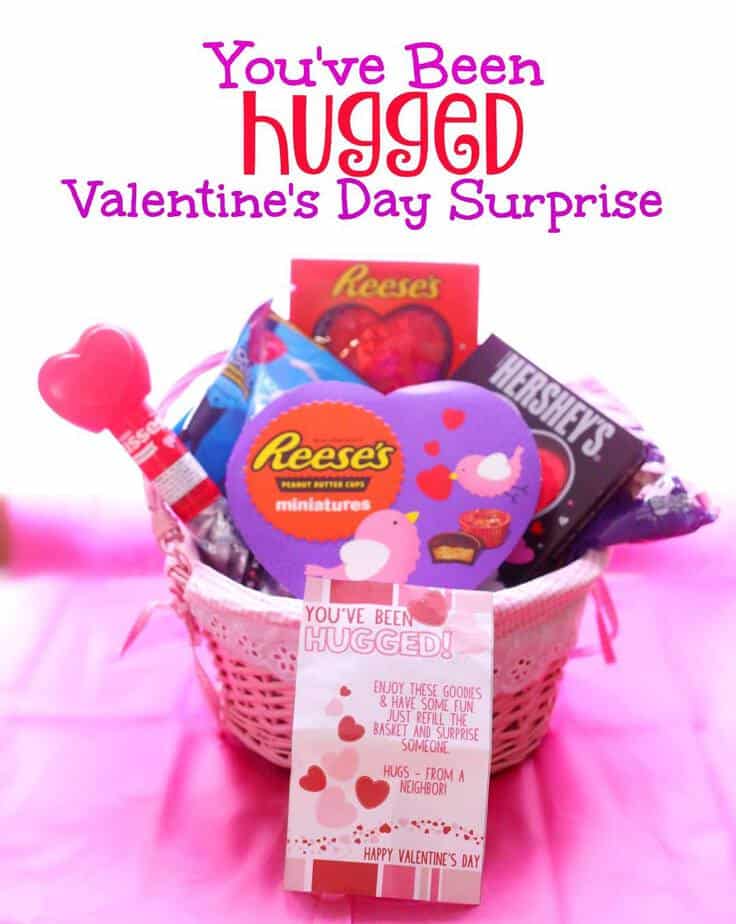 Looking for more Valentine ideas?
Want to see my other collections, round ups and free printables?
Click here.
Hundreds of valentine ideas in an A to Z library.
Here's just a sample: