You've reached my A to Z Valentines. Today is the Letter N.
Valentines for every letter of the alphabet.
N is for nail polish. Yep, nail polish valentines...why not?
Nail polish is a sweet gift that will be used. This could be given to a female teacher, a daughter, niece, best friend, coworker, etc.
I gathered a pair of valentine socks and red nail polish to make this gift.
All tied up together with a printable valentine.
Click here to print your own tags.
Here's some more nail polish valentines:
Pintorest--Nail Polish Valentine
Persia Lou- Printable Nail Themed Valentines
The Party Girl-- Nail Polish Valentines
Inspiration Made Simple-- Nail Polish Valentines
Polka Dot Chair-- Nail Polish Valentines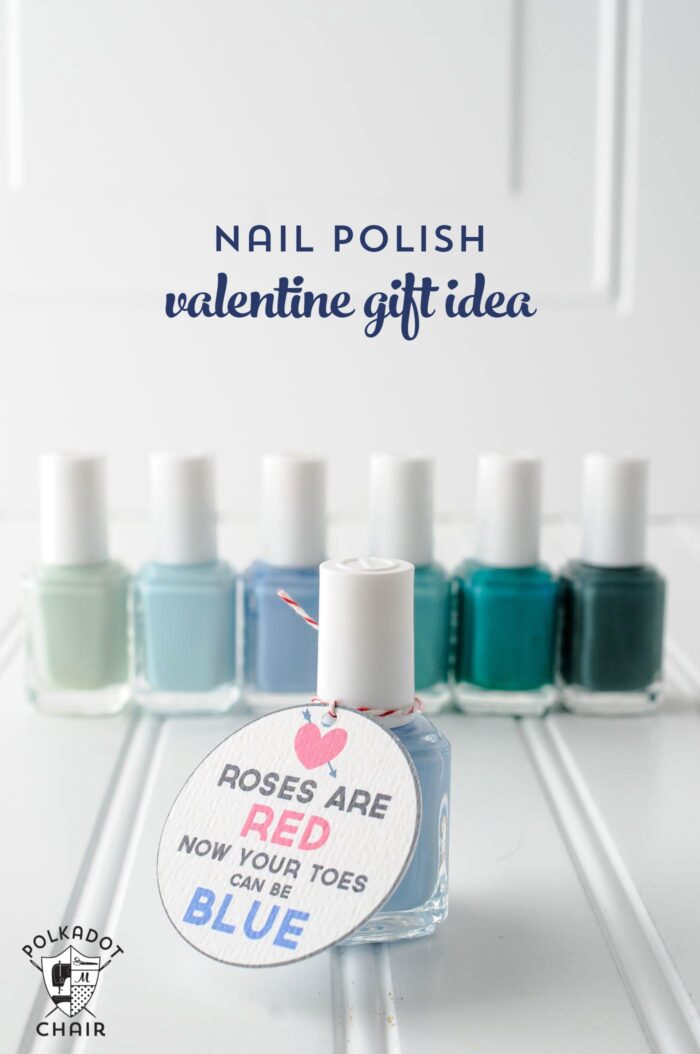 The Crafted Sparrow-- Golden Valentines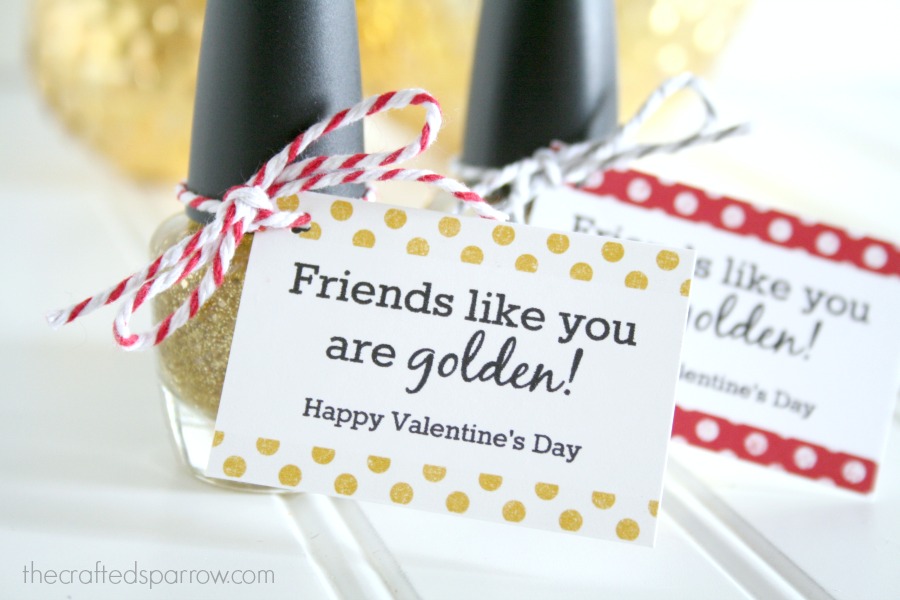 Looking for more Valentine ideas?
Want to see my other collections, round ups and free printables?
Click here.
Hundreds of valentine ideas in an A to Z library.
Here's just a sample: