You've reached my A to Z Valentine Printables. 26 days of valentines, one letter at a time. And today just happens to be the Letter Q.
The Letter Q is for QT (AKA...cutie and cutie pies.)
OK, so it's not really a 'Q' word, but it's all I could come up with.
(I wasn't into queen or quilts or 'quack' valentines.)

It's
a rebus.
(I guess I should have saved this for the Letter R? Oh well.)
4 A QT pi (math symbol)
Get it? No?
(For a cutie pie!)
...and when you make a rebus and throw in the pi sign, you just have to call it a math valentine, right? Of course.
Purchase these precious little pies at WalMart for .50. (Crazy, I know!)
They don't need any extra packaging, just some ribbon and a tag.
I printed my tags on kraft paper.


Click here to print your own tags.
There's 2 sizes. The large size covers the top of the box.
The small size is perfect for tying on.
Awhile back I made some quick cutie pies on a stick.
Very, very easy to do with store bought pie crust and pie filling.
Click here to see that post.
There's not a lot of cutie pie valentines out there, but take a look at what I did find.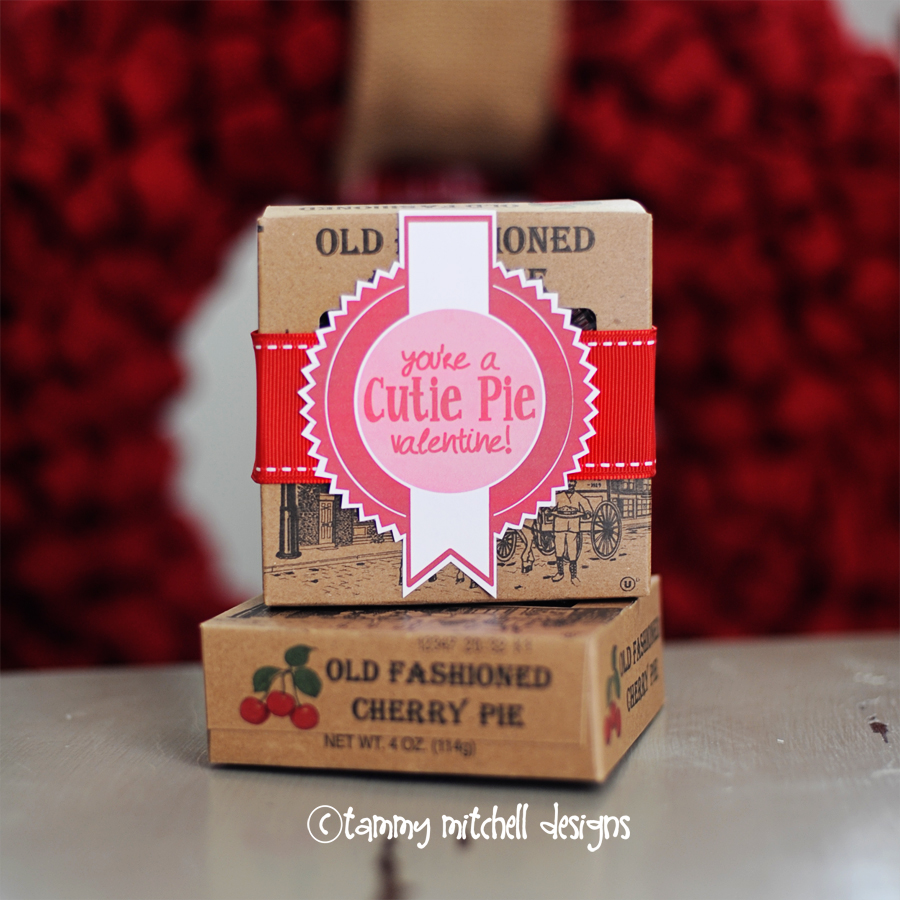 If you've enjoyed this post, please follow me on Facebook and Instagram for even more fun.
Letter A
Letter B
Letter C
Letter D
Letter E
Letter F
Letter G
Letter H
Letter I
Letter J
Letter K
Letter L
Letter M
Letter N
Letter O
Letter P
Letter Q
Letter R
Letter S
Letter T
Letter U
Letter V
Letter W
Letter X
Letter Y
Letter Z
Want even more ideas? See my Valentine Vault of all valentines on michellepaigeblogs.