It's Valentine's Day and my final day of printables. Did you follow along for all 26 days A to Z? Whew!

Today is the Letter Z.

Z is for Zebras.
On our trip to Tanzania a few years back, we all fell in love with the zebras. They seemed to show up everywhere. Their one-of-a-kind stripes are striking and they really are beautiful animals! We found ourselves just staring at them, wondering how they could be wild animals--each with their own personalized set of stripes...incredible!

Today, I've rounded up a bunch of Zebra Valentine Printables for you.
*Note: If you see the $ symbol, that means they are cards to be purchased and many can be personalized.
Let's start our round up with a printable I made last year. Add any zebra treat or a package of animal crackers.
Zoo Printable Valentines by Michelle Paige Blogs
Printable Zebra Valentines by The Shy Socialites $
Craft up your own paper zebra with hearts and scraps.
Heart Zebras by Crafty Morning
Valentine Zebra by Kudzu Monster via Etsy $
Zebra Printable Treat Topper by Love From the Oven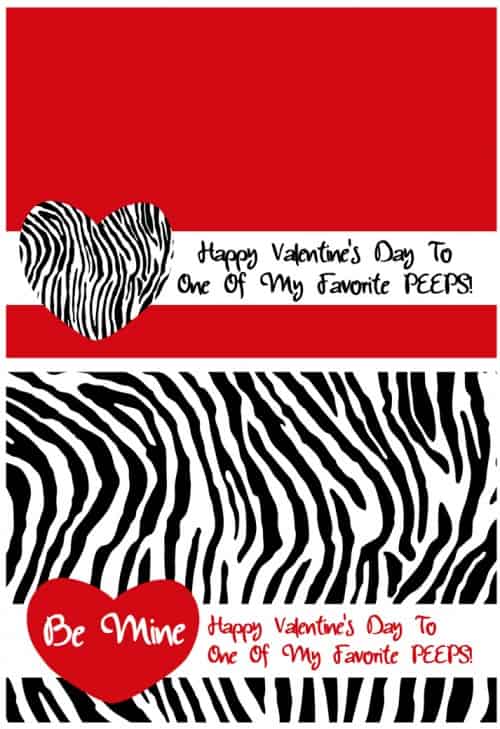 Zebra Valentine by Liz B's Stationary Shop via Etsy $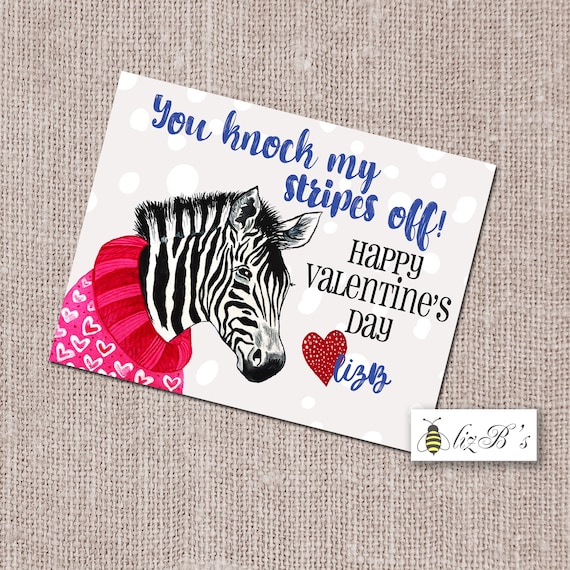 This is a free printable, but you would need to copy it to your computer and resize it to your needs.
Dreamworks Printable Valentines by SkGaleana


Want to see all the ideas in this A to Z Valentine Series?
Take a look!

Letter A- Animals
Letter B- Boy
Letter C-Chocolate
Letter D- Dinosaurs
Letter E- Eye Glasses
Letter F- Fish
Letter G- Greenery (Plants)
Letter H- Around the Home Love Notes
Letter I- Ice Cream

Letter J- Jellybeans
Letter K- Kool-Aid
Letter L- Light
Letter M- Mustache
Letter N- Ninja
Letter O- Olympics (Winter)
Letter P- Puzzles
Letter Q- Quirky
Letter R- Robots
Letter S- Straws
Letter T- Teachers
Letter U-
Kitchen
Utensils
Letter V-
Scripture
Verses
Letter W-
Candy Bar
Wrappers
Letter X- XOXO
Letter Y-Yolk & Egg
Letter Z- Zebra
Check out my A to Z Valentines from last year.
Letter A- Apples
Letter B- Balls
Letter C- Cookies
Letter D- Donuts
Letter E- Emojis
Letter F- Frogs
Letter G- Gum
Letter H- Hearts
Letter I- Insects
Letter J- Jokes
Letter K- Kisses
Letter L- LEGO
Letter M- Money
Letter N- Nuts
Letter O- Office
Letter P- Popcorn
Letter Q- QT Pies
Letter R- Race Cars

Letter S- Scripture
Letter T- Tic-Tac-Toe
Letter U- Unicorn
Letter V- Vader
Letter W- Whales
Letter X- X for Treasure
Letter Y- Yo-Yo
Letter Z - Zoo
Want even more ideas? See my Valentine Vault of all valentines on michellepaigeblogs.
If you've enjoyed this Valentine post, please follow me on
Facebook
and
Instagram
for even more fun.