You've reached my A to Z Valentine Printables, welcome. I have rounded up valentine ideas for every letter of the alphabet. We're heading into the homestretch here...

Today is the Letter R.


R is for robots.
Robots seem to always be in style and on trend. Robots make a perfect valentine theme for girls and boys. Many of these printables can be given with candy or without--it's up to you. I've included mostly paper printables, with a few multi-dimensional robots made with candies and food. See if any of these machines are to your liking...beep...beep...beep.


Handmade Robot Valentines by The Nerd's Wife
Printable Valentine Robot Bookmarks by Sunny Day Family
Printable Robot Valentine Cards by As They Grow Up
Robot Valentines by Kiki & Company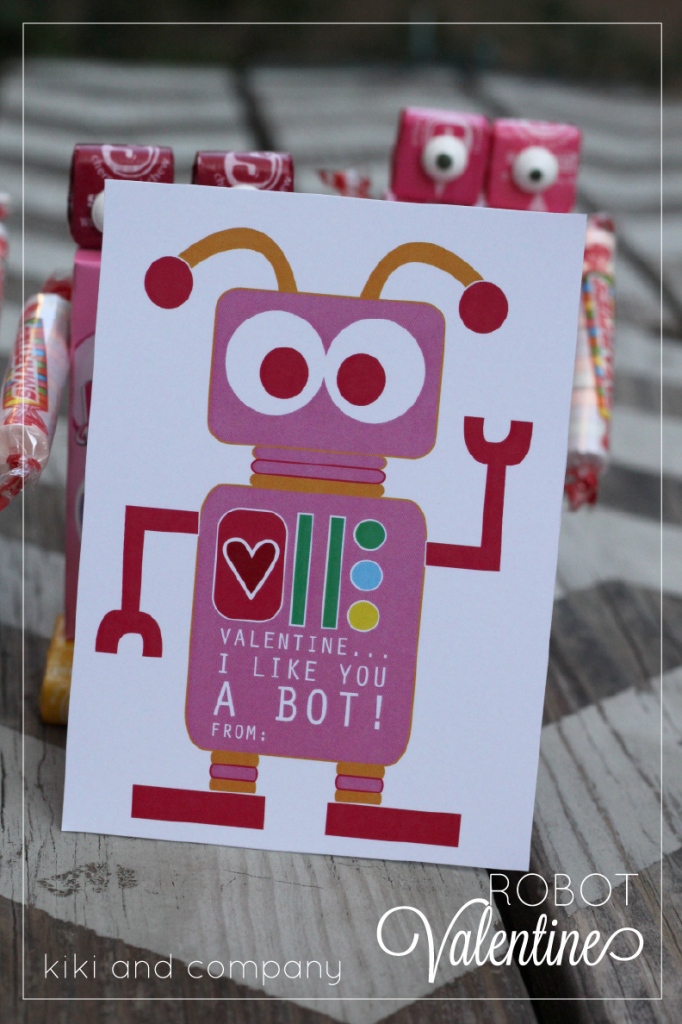 Learn how to make these robots here.
Robot Valentine Snacks for Kids by Crafty Morning
Easy Valentine Robots by Kiki & C
ompany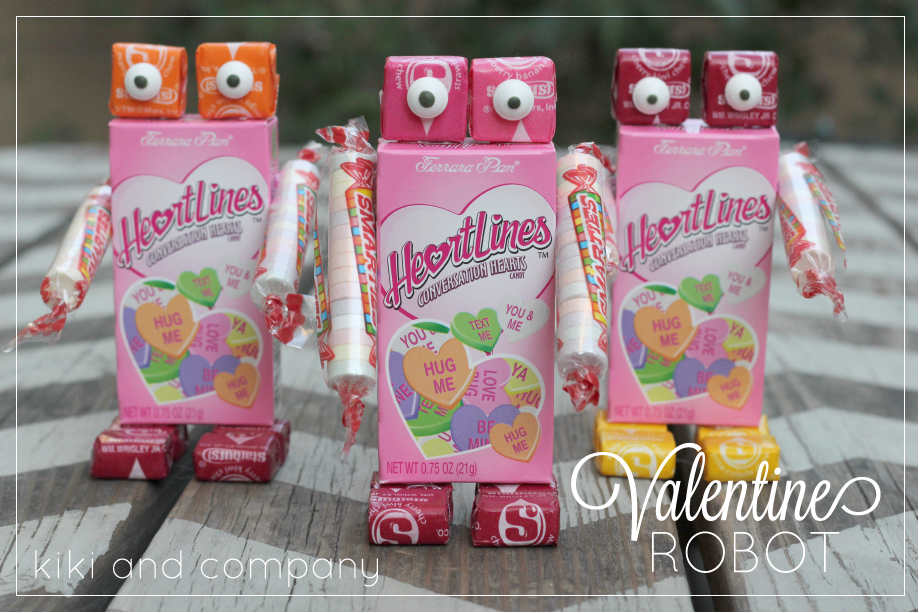 That was fun, wasn't it?
Want to see all the ideas in this A to Z Valentine Series?
Take a look!

Letter A- Animals
Letter B- Boy
Letter C-Chocolate
Letter D- Dinosaurs
Letter E- Eye Glasses
Letter F- Fish
Letter G- Greenery (Plants)
Letter H- Around the Home Love Notes
Letter I- Ice Cream

Letter J- Jellybeans
Letter K- Kool-Aid
Letter L- Light
Letter M- Mustache
Letter N- Ninja
Letter O- Olympics (Winter)
Letter P- Puzzles
Letter Q- Quirky
Letter R- Robots
Letter S- Straws
Letter T- Teachers
Letter U-
Kitchen
Utensils
Letter V-
Scripture
Verses
Letter W-
Candy Bar
Wrappers
Letter W-
Candy Bar
Wrappers
Letter X- XOXO
Letter Y-Yolk & Egg
Letter Z- Zebra
Check out my A to Z Valentines from last year.
Letter A- Apples
Letter B- Balls
Letter C- Cookies
Letter D- Donuts
Letter E- Emojis
Letter F- Frogs
Letter G- Gum
Letter H- Hearts
Letter I- Insects
Letter J- Jokes
Letter K- Kisses
Letter L- LEGO
Letter M- Money
Letter N- Nuts
Letter O- Office
Letter P- Popcorn
Letter Q- QT Pies
Letter R- Race Cars

Letter S- Scripture
Letter T- Tic-Tac-Toe
Letter U- Unicorn
Letter V- Vader
Letter W- Whales
Letter X- X for Treasure
Letter Y- Yo-Yo
Letter Z - Zoo
Want even more ideas? See my Valentine Vault of all valentines on michellepaigeblogs.
If you've enjoyed this Valentine post, please follow me on
Facebook
and
Instagram
for even more fun.